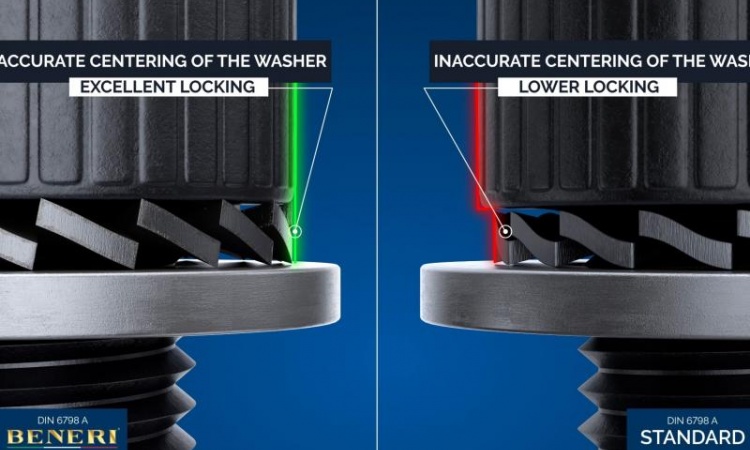 Technical
Monday 22 February 2021
Unique, unmatched.
A new video to show the distinctive features of our toothed washer type DIN 6798 A
Overlapped teeth and narrower internal diameter.
This is what makes BENERI external toothed washer unique.
A high-performance product for an excellent, uniform and lasting clamping!
Features applied to the most common sizes. Click here to get more information about the whole range of DIN 6798 A.