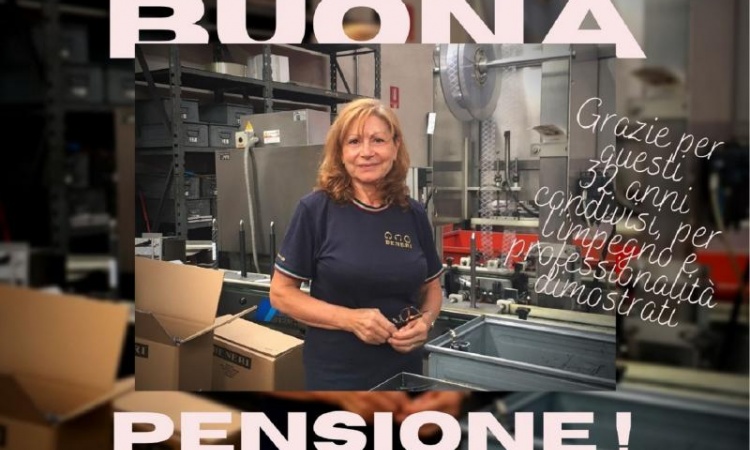 News
Friday 30 July 2021
Today we say goodbye to Franca, enjoy your retirement!
It is with a little nostalgia but with immense happiness and gratitude that today we say goodbye to Franca, one of our formidable women of packaging dpt.
After 32 years in BENERI she will finally enjoy her (well deserved) retirement.
On behalf of all the staff and management… THANK YOU SO MUCH for your valuable contribution!