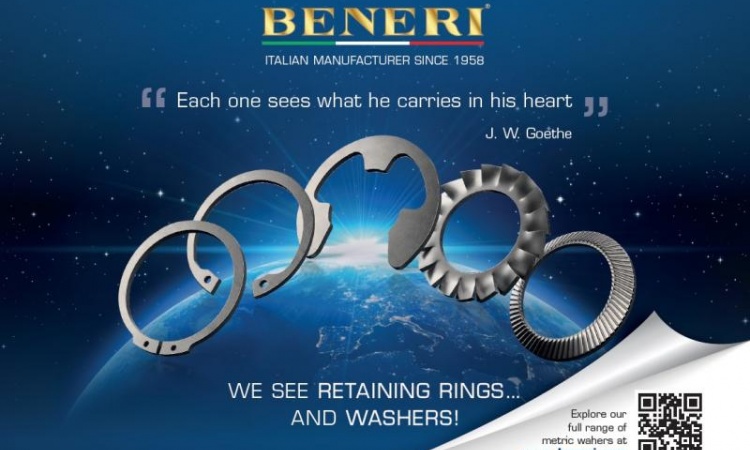 News
Wednesday 09 March 2022
BENERI equipped to support new business
The new article from "Faster & Fixing" magazine
The English "Fastener & Fixing" magazine talks about us in their March 2022 issue.
The pandemic has certainly destabilized any balance on a global level. The attentive management of events, the economic and directional solidity that has always distinguished our company and the effective purchasing policy adopted have allowed BENERI to continue its business on a regular basis, guaranteeing punctual supplies to all customers.
The recent introduction of "anti-duping" duties by the EU on certain fasteners from China will lead to a sure increase in the sales of standard washers, our historic range that we have always aimed at investing.
Read the full article here and visit the Products page of our website to discover our wide range.